Mikveh & Education Center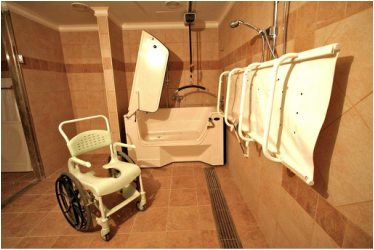 The Mikveh of Tsfat is one of the most aesthetically beautiful Mikvehs in all of Northern Israel. When a woman has a pampering and meaningful mikveh experience then she is encouraged to keep the essential mitzvah of family purity.

​The Mikveh of Tsfat also has a specially trained staff, preparation space and mikveh for the disabled. [pictured]

​These Facilities are subsidized by donations to keep the costs reasonable for the users.
---
Become a Friend of Disabled Women in Tsfat and Northern Israel
Donate Today!
---
Henna Room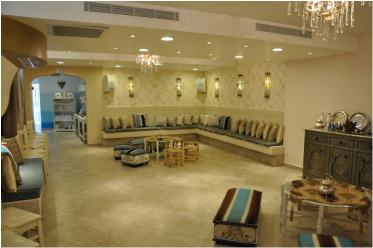 The Mikveh of Tsfat also has a exquisite Henna/ Kallah Party room that offers the bride to be a fabulous pre-wedding experience in the sephardic tradition.
Led by an inspiring Rabbanite, the ceremony includes the bride-to-be taking challah, being blessed by friends and family, dancing and lots of
simcha
!
​Many non-religious guests attend these events and are inspired to personal keep the mitzvah of mikveh.
Click Here
for more information or to Schedule Your Henna/Kallah Party Today!
---